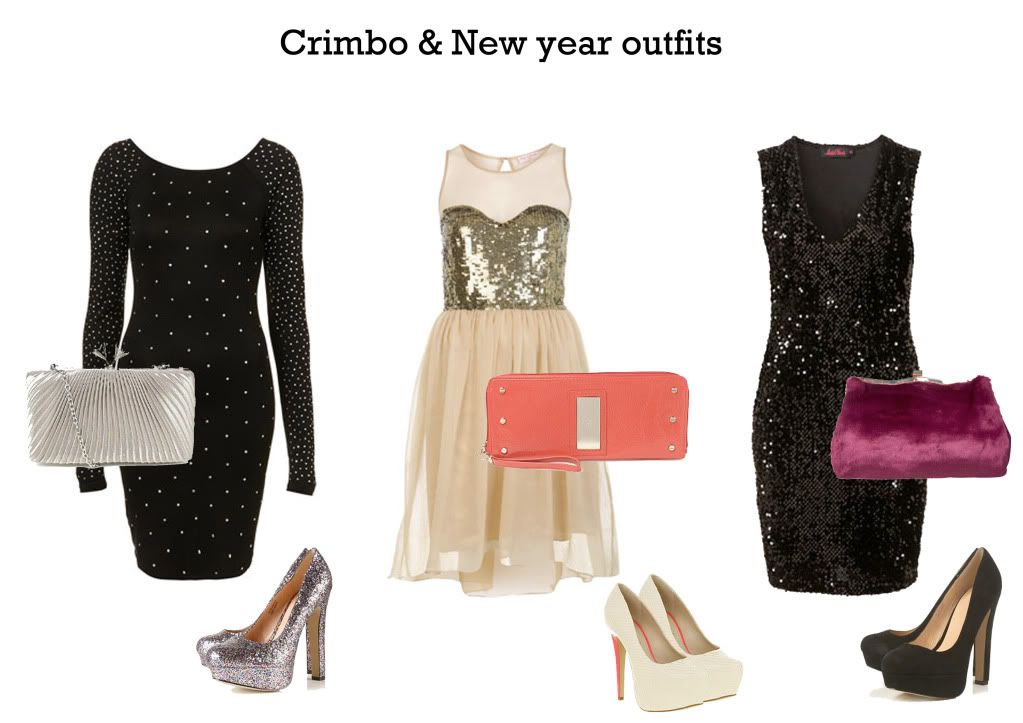 From left to right... forgot to add numbers.
1. Dress - Topshop
2. Dress - Miss Selfridge

Looking for a christmas and New year dress?
Something thats going to shimmer and shine! well.. iv put together some of my favourites. Most of the bits are from Topshop - i think they have some lovely stuff atm, especially jewelry. Tried on a ring the other day and got it stuck on my finger the manager had to take me round back to use some fairy liquid on it haha.
so anyway which one to i go for?