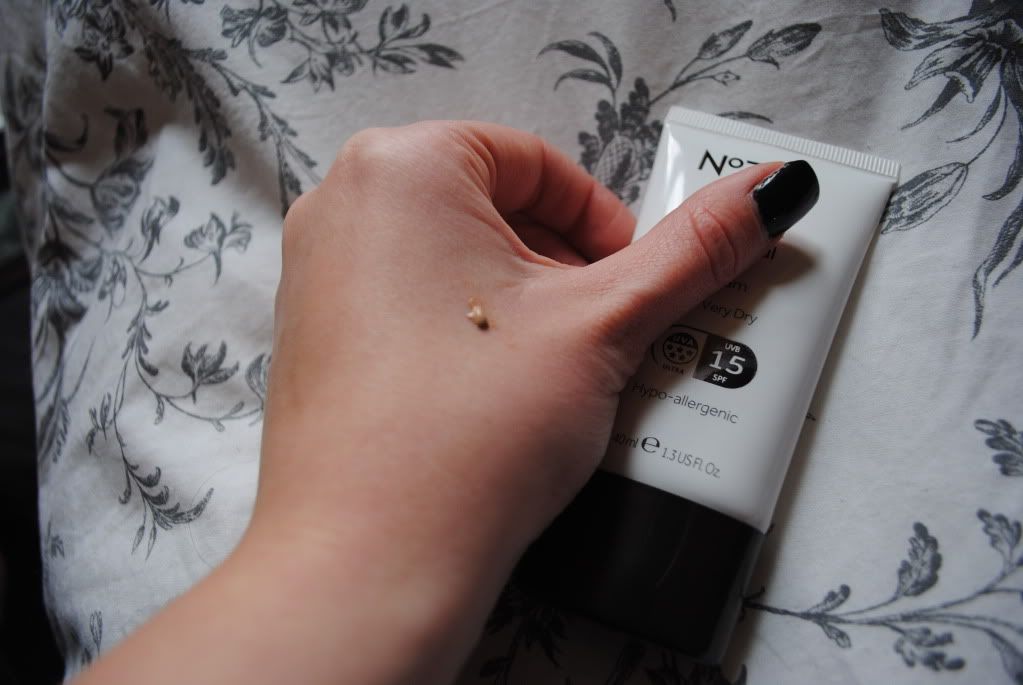 This is my first product review!! About bloody time too.
So No. 7 BB cream is now in stores and iv been meaning to try it out, see what all the fuss is about really. Iv never really understood it personally so thought id try it. Its in boots for £12.50 but soon will be £15.
Its claiming to be a tinted moisturiser with better coverage, good for your skin with uv protection added too. The products have been made to suit different types of skin not just one that suits all. So there is normal/dry fair and medium dry/very dry and so on.
I chose the dry/very dry as my skin has been playing up lately, i found it was quiet thick and didnt spread as well as id have liked. Its just a very light coverage and would probably need to apply a little of your normal foundation over it... so then what is the point?
My skin feels smoother and defiantly lighter, i dont feel like im caked in foundation. So it does give you a nice natural look and it's worth a try to see if it suits you better.
now i cant wait for Lisa Eldridge collection this spring!!!